Paperman Documentary Film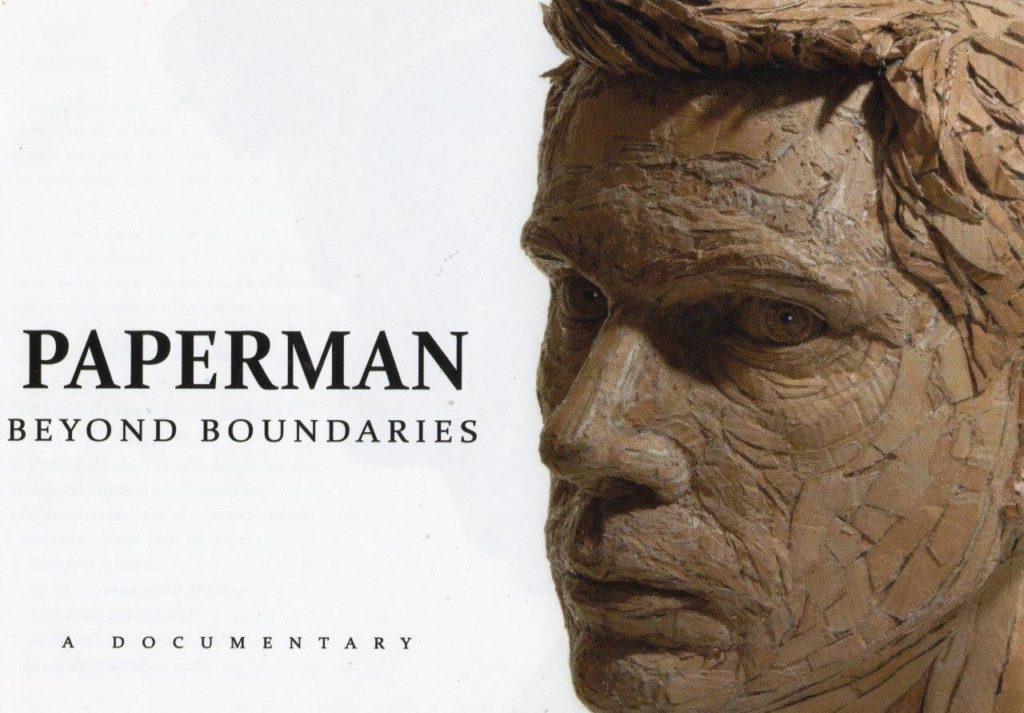 A documentary film has been created about my large-scale cardboard sculpture 'Paperman'. The film, made by Emiliano Galigani and Associazione Culturale Metropolis, premiered in March 2021 in the documentary section of the 2021 Manchester International Film Festival. It was directed with compassion and understanding by the talented Domenico Zazzara and supported by a fantastic team of filmmakers. The film has a runtime of 70 minutes, with the language in English and Italian (but with subtitles).
The film, titled 'Paperman,' focuses on me creating a new work for the Lucca Biennale in 2018. The Lucca Biennale is an international paper art and design festival, currently in its 9th edition. The festival invites international artists to live, work and exhibit in the Italian walled city of Lucca. It was filmed in 2018 in the UK and Italy. 'Paperman' is about my journey and my experience over four weeks, working as the only disabled artist in the Biennale. It is about my attempt to make a monumental piece of outdoor sculpture. Nobody at the start, myself included, knew how this experience was going to turn out.
To read the Disability Arts Online review of the documentary by James Zatka-Haas, click HERE.