Typhoon Club Magazine Article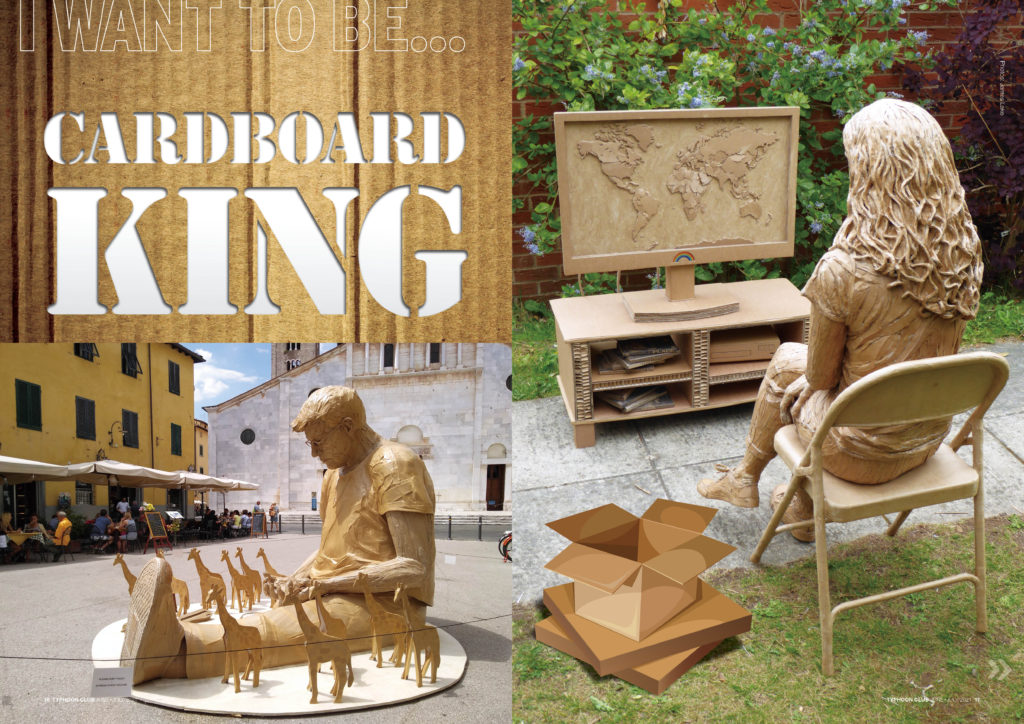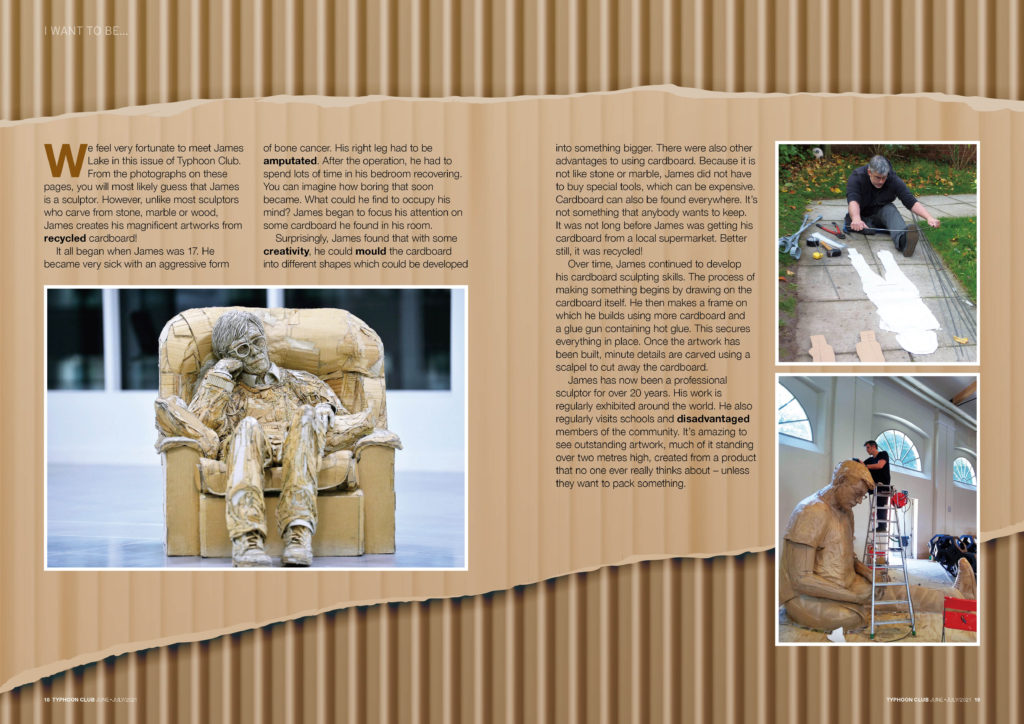 In May, this year I was invited to share some photos of my work with a long-established monthly magazine in Hong Kong called the Typhoon Club. They produced an article about my work using the images to accompany the written piece.
The magazine is designed for school students to give them a varied understanding of different types of English popular culture including art forms.
It was great for me to be able to share the fundamental aspects of my life including my illness and disability and how this led to the development of my accessible cardboard sculpting process with new audiences around the world.